A music concert to mark the 66th anniversary of the Southern Resistance War that began 23rd September 1945 will be held at the Ho Chi Minh City Youth Cultural House on September 24.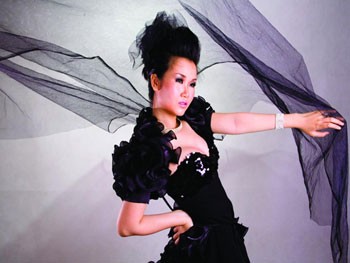 Singer Vo Ha Tram
The music performance will present popular Vietnamese revolutionary songs Chien si Viet nam (Vietnamese soldiers) by Van Cao, Len ngan (Let's go to the mountain and forest) by Hoang Viet, Anh Ba Hung (Mr. Ba Hung) by Tran Kiet Tuong, Biet on Cu Ho (Being grateful to Uncle Ho) by Luu Bach Thu and Nam Bo khang chien (Southern Resistance War) by Ta Thanh Son.
Singers Khanh Ngoc, Vo Ha Tram, Huy Hoang, the Hoa Dat Viet band including past female political prisoners of war will participate in the event.
On the occasion, audiences can also take part in a writing contest on the Southern Resistance War and write lyrics for revolutionary songs.
Submissions can be sent to the Art and Culture Department, Ho Chi Minh City Youth Cultural House, 4 Pham Ngoc Thach Street, District 1 by September 23.
The awards ceremony will take place on September 24.