From 8-15 March 2008, Vietnamese creative entrepreneurs, together with other delegates from East Asia, paid a visit to British creative enterprises in Glasgow, Bristol and London organised by the British Council.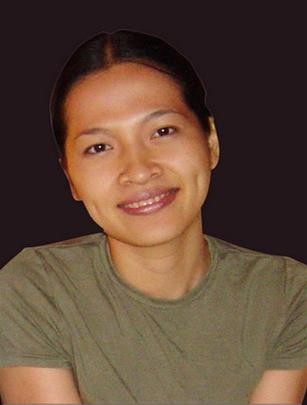 Fashion designer Ngo Thai Uyen
The aims of the trip were for creative entrepreneurs to network with East Asia and British contacts, share ideas, knowledge and experience, as well as witness how the British economy has benefited from creative cities and what intervention and infrastructure have been put in place to support them.

Britain has long been recognised as a hub of creative endeavor, innovation, and excellence. The force of British creativity is renowned throughout the world. People across the globe are inspired by the sheer diversity of British creative talent and the consistency with which that talent takes the arts in new and exciting directions.
Creative Entrepreneur is one of the eight strands of a three year project named "Creative City" which is a cultural and artistic partnership between East Asia and Britain to develop the concept of creative cities as those cities with successful knowledge of economies where global citizens can thrive.
Creative Entrepreneur supports the development of young creative entrepreneurs in the creative industries which are integral to building a successful creative economy.
"During the trip, I had an opportunity to network and listen to UK specialists talk about practical experience in art business activities," said Ms Ngo Thai Uyen, a talented Vietnamese fashion designer who took part in the trip. "It enabled me to be aware of the necessity of defining values of my own products based on real social needs. I believe that through this project, Vietnamese artists and design entrepreneurs will be able to promote their strengths and talents, and simultaneously, a better support policy from Vietnam's government will be able to help this creative industry develop strongly and bring higher product values to direct labour forces in the future."      
The next step will be to set up a network of creative entrepreneurs in the region and Viet Namled by people who attended the above trip. Once the network is established, a series of international seminars, practical workshops, showcases and partnerships incubation between countries in the region and Britain will be organised.
A Vietnamese CE club will be set up for creative entrepreneurs to meet like-minded creative people, get fresh inspiration, share ambition and desire to grow and keep up with what's happening in a changing industry.