A book on the life and career of President Ho Chi Minh by Cuban author Julio A. Garcia Oliveras was made public in Havana on May 24 on the occasion of his 121 st birth anniversary (May 19, 1980-2011).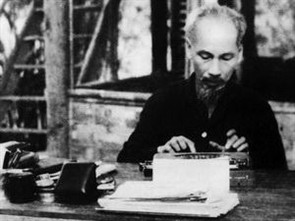 President Ho Chi Minh
Speaking at the ceremony, held by the Institute of International Relations (IIR) under the Cuban Foreign Ministry, IIR Director Isabel Allende praised the life and revolutionary career of President Ho Chi Minh, who devoted all of his life to the struggle for national independence and liberation.
Julio A. Garcia's book, entitled "Ho Chi Minh, a patriot and 60 years of revolutionary struggle", us expected to better young Cuban generations' understanding about the heroic struggle of the Vietnamese nation, she added.
The author related his unforgettable memories during the time he worked in Vietnam as Head of the Cuban military mission to Vietnam , Cambodia and Laos (1966-1969). During the period, he witnessed the sacrifices and losses of the Vietnamese people as well as the US air force's destructive bomb attacks on Vietnam 's cities, villages, schools and hospitals.
Julio A. Garcia extolled the revolutionary will, morals and boundless patriotism of President Ho Chi Minh during 30 years of living abroad to seek ways to save the nation.
On the occasion, Vietnamese Ambassador to Cuba Vu Chi Cong presented the IIR with a DVD of the documentary film on Uncle Ho's overseas revolutionary operations and important milestones of the Vietnamese revolution.