Cuban pop-fusion group Warapo will perform at the Saigon Saigon Bar at Ho Chi Minh City's five-star Caravelle Hotel from October 1.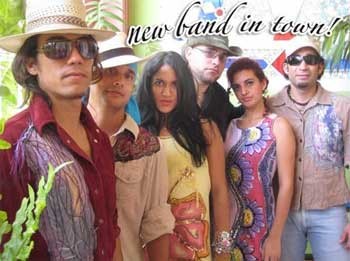 The Warapo band
The group performs fusion, pop-rock, and disco but is most popular among young people in Havana for Cuban songs sung Latino style.
It consists of Alexei Gonzalez (director, piano), Amilcar Perez (singer), and Elder Gonzalez (composer, voice, and percussion).

Warapo's first album, "Mala vida," had 13 songs, including "Deisy," "Ella prefiere," and "Dolor y pena." The group sings at least one song from the album at every concert.

"Dolor y pena" quickly became famous after being in huge demand on Havana Radio in 2004. The album Mala vida, which features numbers in genres like el cha-cha-cha, pop, la guaracha, el son, and rock also saw record sales.

The group represented Cuba at the Mundo Maya international music festival in Palenque city, Mexico, and extensively toured that country to celebrate its 10th anniversary in 2006.
Its latest album, "Tengo Nada," was nominated for the most prestigious music award in Cuba, Cubadisco 2008.