A special celebration will be held at the IDECAF (Institute for Cultural Exchanges with France) in Ho Chi Minh City tomorrow night in commemoration of the 100th birthday of Leopold Sedar Senghor, a typical personage of African literature and politics.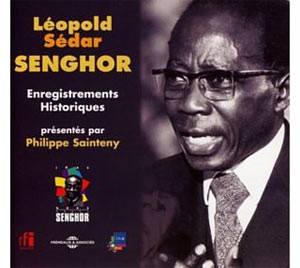 Leopold Sedar Senghor
At the commemoration night, two documentary films, "A love letter to Senghor", directed by Felix Samba Ndiaye and "Leopold Sedar Senghor, a rhyming poem" by Beatrice Soule, will be screened.
 
Five students of the HCMC University of Pedagogy and the University of Social Sciences and Humanities will read Senghor's poems.

The poem reading program is arranged by Xavier Vuillermet, Attaché of the French Consulate in HCMC, and dramatic actress Karen Madonado.

Leopold Sedar Senghor was the president of Senegal and one of the first people to promote the idea of a Francophone community in the early 1960s.

Since mid-March, honorary posters of his portrait have been on buses in Ha Noi with a famous quotation, translated roughly as: "Enrich from our differences and converge universal."