The French culture center L'Espace in Ha Noi is putting on its third international short film festival from April 16 to 25.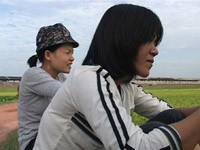 A scene from Tran Phuong Thao's "Dreams of Workers", one of the films screening at L'Espace

Rencontres du Film Court, as the festival is called, will introduce six films, animations and documentaries produced in Viet Nam and Europe. They will be screened with French and/or Vietnamese subtitles.

Christian Denier from the famous Clermont-Ferrand International Short Film Festival is returning to Ha Noi to once again lecture on his favorite subject and field questions from cinema buffs in the audience.