On the fifteenth anniversary of photographer Pham Van Mui's death last Sunday, the Ho Chi Minh City Association of Photographic Artistics held an exhibition entitled "Black-and-white Photos and Portraits" in honor of the mentor of Viet Nam's new generation of photographers.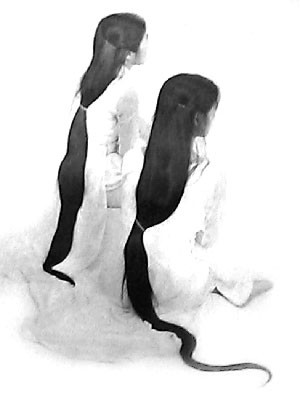 A photo, named Graceful, is in the Hair collection

Late photographer Pham Van Mui remains renowned as the mentor of many of today's aspiring young Vietnamese photographers. He was a pioneer of several innovative darkroom techniques and a master at rediscovering and depicting Viet Nam's scenic and social beauties.

During his life, Van Mui captured millions of images, at least 200 of which remain famous today. His works garnered him several national and international awards and several of his images have been hanging on display in Brazil's Museum of Art since 1963.

Art experts particularly lauded Van Mui's most popular collection called simply "Hair" for its mastery of darkroom techniques.

Aside form international awards,Pham Van Mui's photos have been included in the Encyclopedia of Viet Nam.

Van Mui was born in 1907 in northern city of Nam Dinh. He was one of the founders of the Viet Nam Association of Photographic Artistics (VAPA) and served as the Chairman of VAPA from 1952 till his death in 1992.