Despite a wave of new singers promoting their images to the public, many are not much optimistic about the outcome of this boom.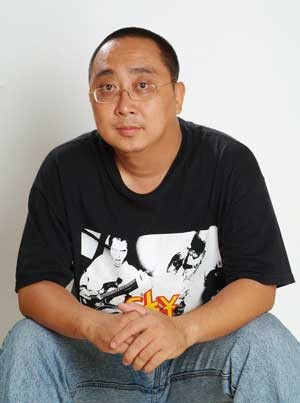 Producer and composer Tuan Khanh.
The quartet coming from top ten Viet Nam Idol 2008: Hai Yen, Ngoc Anh, Thao Trang and Tra My recently popularized their voices to music fans via their latest album Loi Hat Kinh Cau (The Prayer Song) released on January 11.
The album's producer highly evaluated their beautiful and unique voices going along with strong personalities. "Those were the materials that I need" Mr. Chau said.
These singers could soon gain many successes on their musical career if they keep promoting their strengths, Mr. Chau added.
For example, Ngoc Anh impressed the fans most through sweet and slow ballads or country melodies conveying sad inward emotions while Hai Yen easily rocks her listeners through some slow rock rhythms, he explained.
According to another producer and composer Tuan Khanh, it has become now very easy for singers to promote their images to the public thanks to modern audio or video technology which was non-existent in the 60s.
However, the key factors to their success are not only such favorable conditions in releasing a media product, but they also lie in appropriate strategies in building, maintaining and improving the image of a singer, producer and composer Nguyen Ngoc Thien commented.
Ha Anh Tuan is a case in point, Mr. Thien added.
"Tuan started his career with a not really impressive voice, but he was so smart in adjusting and mixing his tones in the songs…I really appreciate his decision to cooperate with producer and composer Vo Thien Thanh in his R&B product titled Buoi Sang Ciao Café (Morning Café at Ciao) since the result is a good fresh mixture of R&B and Rap."
However, a good prospect has not been drawn yet since the new singers lack what it takes to become a true artist, some domestic musicians commented.
A unique style and character is a must while many now only copy other famous singers, complained Mr. Khanh.
The saddest thing is that they are not serious enough in practicing and performing a song. Besides some singing contests to find new talents aimed just at advertising the sponsors' brand names, new signers now do not receive enough support to develop their career, Mr. Khanh added.
According to Mr. Chau, their weakest point is that they almost misunderstand their strong points and easily choose the wrong genre.
Others said Viet Nam needs at least two to five years to produce a true artist talent enough to stand the test of time in the show business.