According to the Ministry of Culture, Sports and Tourism's figure, a Vietnamese person just read less than a book a year in a library ( just 0.8 book a year).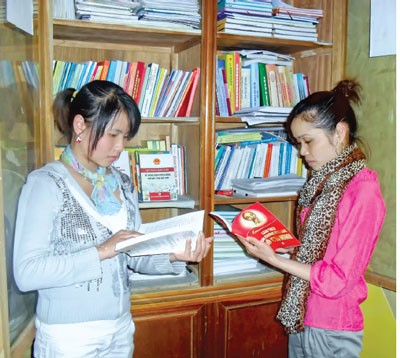 Library in Ban Me Commune in Si Ma Cai District of the northern mountainous province of Lao Cai  (Photo: Dau Tu Tai Chinh)
The number of book distributed to a library is less than a book a person, too ( just 0.35 book a person). Vietnam's National Library has around 30,000 regular readers who register at the library while libraries in rural districts have around 1,000-2,000 readers.
The number of readers in countryside communes is 100-5000. Some rural areas and mountainous regions even don't have a library.
Therefore, the ministry sent its document to its sub-departments asking to enhance educating about the importance of newspapers and books.
Sub-departments are asked to distribute more newspapers and books to cultural houses and implement lifetime studying activities in libraries, museums, cultural houses and clubs.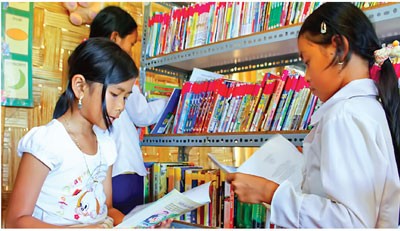 Library in Gia Bac Disadvantaged Commune, in Di Linh District of the central province of Lam Dong (Photo: Dau Tu Tai Chinh)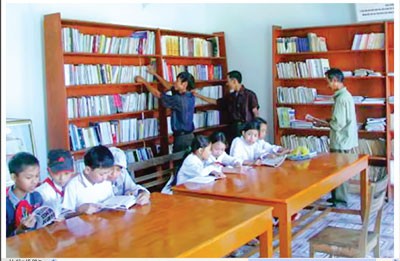 Library in Cat Van Commune , in Thanh Chuong District of the central province of Nghe An contributed by people in the country (Photo: Dau Tu Tai Chinh)