The Vietnam Museum of Ethnology hosted a wide range of activities to highlight the theme of Southeast Asian culture that is so deep-rooted in the Mid-Autumn Festival on September 14-15.

Children making pictures from cereals (Photo: VOV)
The museum offered children and visitors an understanding of similarities and differences of how the Mid-Autumn Festival is celebrated across Southeast Asian countries.

For instance, in Vietnam, during the Mid-Autumn Festival, children are taught how to make folk toys using traditional methods and materials such as bamboo leaves and natural earth and listen to folk songs of old days in short sentences.

The museum organized a talk on Tien Si Giay (paper figurines), a traditional craft toy for Vietnamese children, from PhD Nguyen Van Thinh from the University of Social Sciences and Humanities.

The festival gave children from regional countries a chance to introduce their cultures through music, dance, folk games and workshops. Contests were organized to understand more about flags, currencies, and ways of greeting and cultural heritage of the countries in the region.

Visitors enjoyed traditional dances performed by young Laotians, Cambodians, Indonesians and Malaysian people as well as foods and cuisines of Malaysia.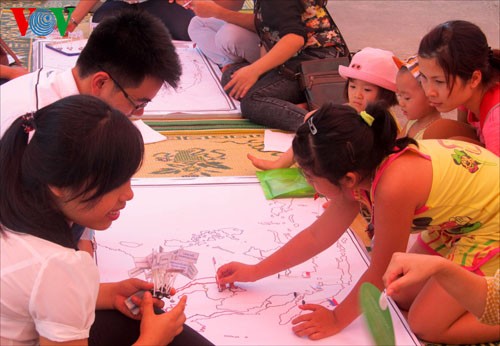 Children play folk games at the event (Photo: VOV)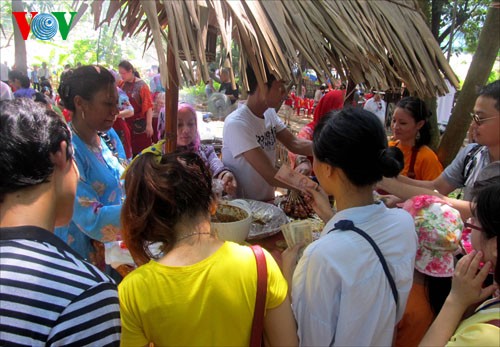 Visitors enjoy Malaysian food at the event (Photo: VOV)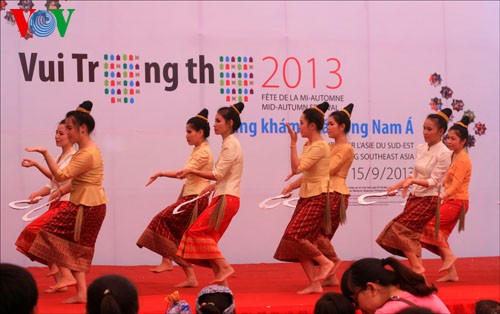 Laotian girls perform their traditional dances at the event (Photo: VOV)