A festival celebrating the 115th anniversary of Vietnam's "flower city" will be held in Da Lat from December 17 to 21.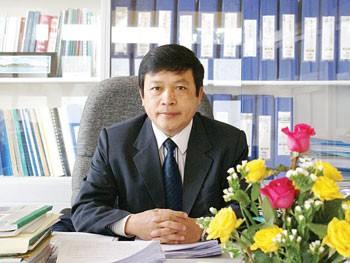 Chairman of Da Lat People's Committee Doan Van Viet ( Photo: SGGP)
The celebrations are a chance for Da Lat City to promote new images, tourism potentials and socioeconomic achievements to local and foreign visitors and investors, Da Lat People's Committee Chairman Doan Van Viet said. The festival will also provide an overview of the city's history, he said.
The festival will include dozens of cultural activities including: musical performances; culture, sports and tourism festivals of ethnic minority groups; and a ceremony honoring 115 city residents who have made outstanding contributions to the development of the town.
An exhibition entitled "Da Lat in the Past and Present" will illustrate the changes the city has experienced over time.
The "Da Lat Streets" festive night will display the daily activities of Da Lat residents, while the "Back-to-Origin Day" will present heroic and resilient revolutionary movements of Da Lat people.
The "Towards a rubbish-free city" program will call on people to make greater efforts to protect the environment, take part in environmental protection activities and raise public awareness of environmental protection.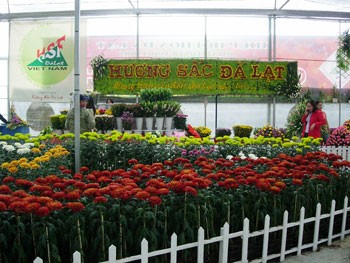 "Flower fair" will introduce to visitors various flowers from the city. (Photo: Khuong An)
Other highlights of the anniversary celebrations are the "Vegetable festival", which includes vegetable planting, producing and trading competitions for farmers and a "Flower fair" to introduce various flowers from the city. The events will promote Da Lat vegetables and flowers, which are considered a key part of residents' life, to investors, added Mr. Viet.
The festival, expected to attract a great number of visitors, will close with a ceremony to award the First-Class Labor Medal on December 21.
To support the festival, many hotels and tea shops, including Cam Do, Thanh Binh, Anh Dao, Phu Hoa, Mimosa, Golf 1, 2, 3 hotels and Quang Thai, Ngoc Duy and Vinh Tien, are offering discounts of 5-40 percent. The promotions will be available from now until the Tet holidays.
Meanwhile, construction of the Da Lat cultural and urban complex began last week. The project, with investment capital of more than VND1,500 billion (US$88 million), will cover on an area of 197,122 square meters in a valley next to Xuan Huong Lake in central Da Lat.
The complex will include a park, high-class hotels, an office building, apartments, villas and other facilities. The first phase of the project will be put into operation in 2011 and the second stage by 2015, said the investor, Da Lat Real Estate Joint Stock Company (BIDV Da Lat Land) of the Bank for Investment and Development of Vietnam (BIDV).