Vietnam Radio Stations in coordination with Radio and Television Station of Lam Dong Province kicked off the 11th national radio broadcasting festival 2014 in Da Lat city on April 24.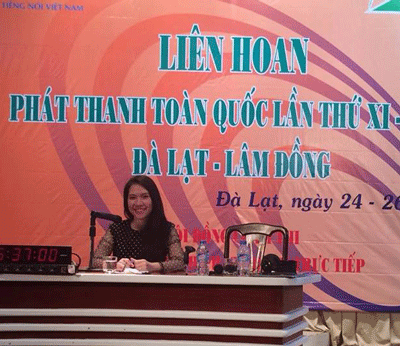 The 11th national radio broadcasting festival in Da Lat city (Photo:Huyen Huong)
This festival attracted participation of 271 entries from 78 radio and television stations nationwide, including 77 reports, 51 interviews, 46 radio stories, 28 live radio and talk shows.
Accordingly, 189 best entries will be in finals. Later, the organizers will award 18 golden prizes for categories.
This festival is an opportunity to exchange experience work of radio journalists across country.
This festival takes place until April 26.