'Davines Hair Show 2011', featuring the latest hairstyle trends, will be held at the Ho Chi Minh City Opera House on September 14.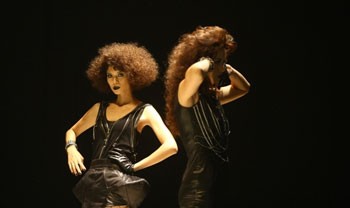 Hairstyles displayed at the 'Davines Hair Show 2010'
The show entitled "Balance" will introduce different kinds of hairstyles by leading designers of the country like Hoang Minh Tam, Tran Hung and Cuong Hoan Le.
This year's 'Davines Hair Show' is a harmonious combination of masterstroke, aesthetics and humanity, said Nguyen Anh Tu, General Director of Davines in Vietnam and the CNG Corporation.
This is the first time the hair fashion show is being held in Vietnam. Models will stride the catwalk accompanied by classical music along with ballet dancers.
The first hair fashion-classic music- ballet experience is expected to be a great art party event that will leave a deep impression on audiences.
Davines is one of Italy's leading hair care companies and their first ever hair fashion show in Vietnam aims to honor the beauty of contemporary women hairstyles. Davines have held several very successful shows in major metropolitan cities around the world since 1996.