Deputy Prime Minister Nguyen Thien Nhan has approved a project that will help in developing and improving the cultural and social lives of workers in industrial parks by 2015.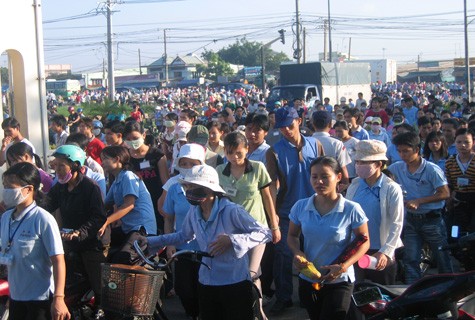 Workers return home after finishing their work
The project targets four areas of culture. Almost 70 percent of the workers and employers in industrial parks will be taught ways to improve their cultural and social lives.
Cities and provinces will be asked to construct entertainment parks where workers can enjoy cultural and sports activities.

Almost 50 percent of the workers in industrial zones will be asked to participate in cultural and sports activities and at least 50 percent of the enterprises will be asked to maintain cultural standards as per regulations set by the Ministry of Culture, Sports and Tourism.