The Ministry of Culture and Information on Tuesday launched the Viet Nam heat of a contest to design a logo for the 40th anniversary of the Association of South East Asian Nations.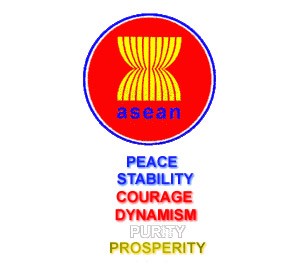 An ASEAN logo
Entries in the ASEAN 40 Logo Competition must be very simple yet modern and artistic, bear the term "ASEAN 40" and accord with the theme, which is "One ASEAN at the Heart of Dynamic Asia".
They can be hand-drawn or done on a computer and printed on A4 paper, and must be suitable for printing in black & white or color on any material.
Each entry must be accompanied by a summary of designing ideas and delivered to the Ministry of Culture and Information's Department of Fine Arts and Photography between November 15 and 25.
The winners from all nine countries will be sent in and judged to find an ASEAN-wide winner.