Vu Thao, owner and fashion designer at Kilomet 109 and Ta Minh Trai, a creative design professional and co-founder of ADC Academy won the 2014 Young Creative Entrepreneur (YCE) Fashion Award on September 9.

Kilomet 109 is a fashion brand featuring Vietnamese traditional weaving and eco-fabrics while ADC Academy is an innovative creative hub model.
The 2014 Young Creative Entrepreneur (YCE) Fashion Award is an unique award acknowledging the talent of creative entrepreneurs in Vietnam.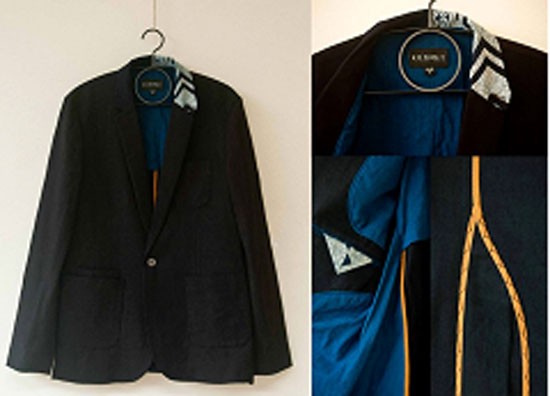 Kilomet 109's indigo jacket with beeswax print details
Both were able to convince the jury of their entrepreneurial capacity and commitment to their community.
The 2014 YCE Award targets innovators with creativity and the entrepreneurial skill to run successful fashion and design businesses using innovative models. The winners also demonstrate leadership skills and a clear commitment to cultural and social issues.
Vu Thao used the competition to showcase her inspirational Kilomet 109 story. As a designer, Thao draws inspiration from many different sources including traditional Vietnamese textiles and garment construction techniques. She is interested in reinterpreting them in a way that is playful and timeless. Kilomet 109 features the traditional weaving, dye and beeswax print of ethnic groups in Mai Chau and Cao Bang.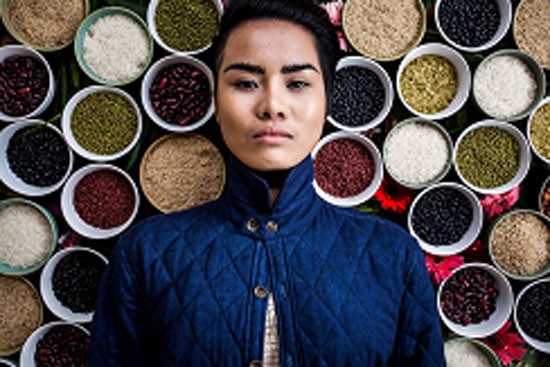 A design from Kilomet 109 (Source: Word Magazine)
Through her presentation, Vu Thao expressed her strong commitment to Corporate Social Responsibility (CSR) by working with ethnic women groups to produce eco fabric dyed using traditional methods for the Kilomet 109 label.
At the awards ceremony, Vu Thao said that she is very honoured and excited to be selected as winner of the YCE 2014 competition. This is the third time that Vu Thao has applied for this award so to win is particularly gratifying.

The YCE 2014 fashion and design award is both a conclusion to a dream she has worked tirelessly for, while also representing the opening of new doors for her career in fashion, added Vu Thao.

As runner-up, Ta Minh Trai, has introduced an innovative business model – the ADC Academy – and new ways of thinking about design. ADC is a co-working and training space with a focus on design and visual arts including graphic design, product design and design thinking.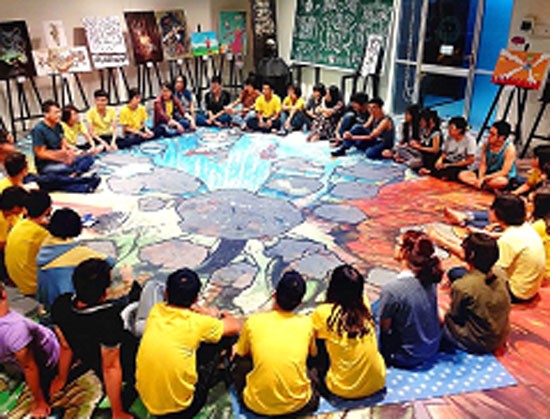 One of activities at the ADC Academy (Source: http://adcacademy.vn)
It is an innovative model for a creative hub and boasts a huge network and reach especially among emerging creative professionals and entrepreneurs in Ho Chi Minh City.

ADC offers students and young creative professionals training bridging the gap between formal education and accessing a job in industry.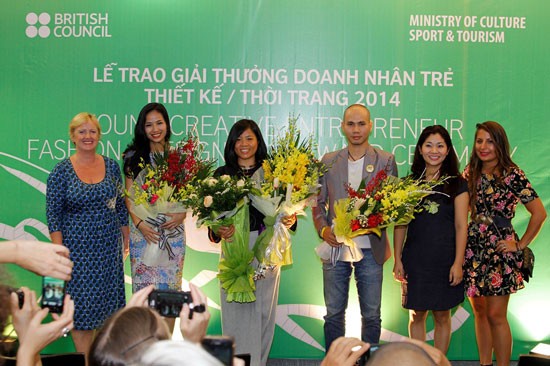 The award ceremony of the 2014 Young Creative Entrepreneur Fashion Award
The Award is one of the central activities in the British Council Vietnam's Creative Economy project. By acknowledging the talent of young creative entrepreneurs and giving them ideal opportunities to expand their business, the Award is strengthening the project's mission which is to fortify Vietnam's new creative sectors and support socio-economic growth.
Since the programme launched in 2004, British Council's Awards have brought 376 creative entrepreneurs to the UK.

In Vietnam, YCE 2014 marks the sixth year the British Council in Vietnam has organised the Awards.