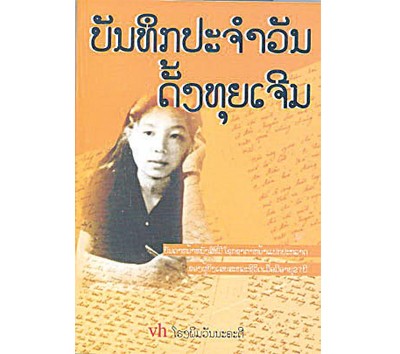 The cover of Lao version of Nhat ky Dang Thuy Tram. (Photo: SGGP)
Vietnamese publisher Van Hoc unveiled a Lao version of Nhat ky Dang Thuy Tram (The Diary of Doctor Dang Thuy Tram) in association with the Publishing Department on December 25 in Hanoi.
The book was translated by Dinh Van Hung over the course of three years as part of a cooperation program between the governments of Vietnam and Laos.
The translation has been praised for its similarity in both writing style and content to the original version.
The publisher will give 1,000 copies of the translated version to Laos's governmental offices on December 28 in Vientiane.
On the occasion, representatives from each country will also launch a contest in which entrants will study the solidarity between Vietnam and Laos in wartime.
Dang Thuy Tram was a female Vietnamese military doctor who worked as a battlefield surgeon for North Vietnam during the war with the US. She was killed at the age of 27 by US forces while defending her hospital in Quang Ngai Province of south-central Vietnam. Her wartime diaries, which chronicle the last three years of her life, attracted international attention following their publication in 2005.