People's Artist and Director Dang Nhat Minh was honored with the 'Kim Dae-Jung Nobel Peace Film Award' at the 13th annual Gwangju International Film Festival (GIFF) in Korea.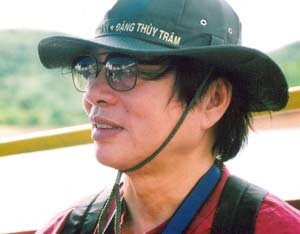 People's Artist and Director Dang Nhat Minh (Photo: Sggp)
Launched in 2011, the Gwangju Biennale is organized by the Gwangju International Film Festival and Kim Dae-Jung Peace Center to encourage film makers raise human rights awareness, peace, freedom, and natural values.
Director Dang Nhat Minh has made several contributions to Vietnam's movie industry over the past several years. Dang Nhat Minh is the director of several excellent movies like Thuong Nho Dong Que (Missing the Countryside), Bao Gio Cho Den Thang 10 (When will October come?), Thi Xa Trong Tam Tay (The Town in the Hands), Co Gai Ben Song (Girl by a River), Mua Oi (Guava Season), Dung Dot (Don't Burn).
He was born in a small village in the ancient capital of Hue in 1938. He was the first Vietnamese person to receive the Nikkei Asia Prize for Culture in 1999 and granted the Ho Chi Minh Award in 2007.