The Disc-jockey competition – BUDJs showing off the talent and skills of the DJs in the country will be kicked off on September 25.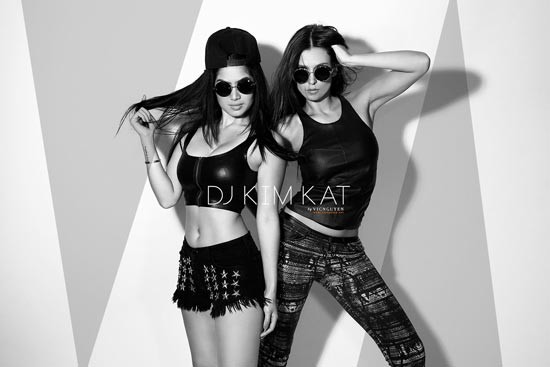 DJ duo "Kimkat"
The six finalists, including Deejay Brian, Zon C, Po Po Dương, Bee Tam, Silk and Ruby Pink will spend 12 weeks for training from the US-based duo DJs KimKat.
The contestants will compete in their techonoly, talent, performance skills and the crowd-rousing ability; and eliminated each week
DJ duo "Kimkat" consists of two very talented females, Kim Lee and Katrina Nova. Kim Lee is Vietnamese and French and Kat Nova is Russian.
Since meeting in 2007, DJ KimKat connected over their mutual aspirations and have quickly become a highly sought act in the DJ commodity. The Los Angeles natives have toured across the United States from Scottsdale to New York and internationally from Korea to Vietnam, captivating crowds with their unique electro sets. Expertly infusing EDM, Hip-Hop, Trance, and Top 40, DJ KimKat grace any venue that they play at with unrivaled energy and compelling music selection. Their stylish visual aesthetic brings another tantalizing component to an already enviable presentation.
The show will be aired on MTV Vietnam and Youtube.