Uproar Asia, in cooperation with the Discovery Channel, recently announced the launch of 'First-time Filmmakers Vietnam,' a project designed to bring Vietnamese stories to the world and to help develop documentary skills of Vietnamese filmmakers.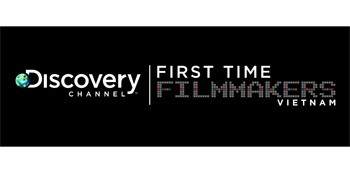 Banner for the project "First-time Filmmakers Vietnam" (Photo: Courtesy of RedBridge TV & Film Productions)
The program aims to provide filmmakers with a platform to showcase their talent and gain recognition on an international level.
Under the guidance of award-winning producers from Uproar Asia, the initiative will help filmmakers to develop both their creative and technical skills and bring their unique vision and ideas to life.
Uproar Asia invited Vietnamese citizens, with some experience in documentary filmmaking, to submit proposals for a 30 minute, story-based documentary film on the theme of "Vietnam's Urban Transition."
The application form and entry requirements are available at
http://www.firsttimefilmmakers.com.vn
Twelve proposals will be chosen by a panel of foreign and Vietnamese judges. All 12 finalists will be invited to attend a three-day television documentary production workshop in Hanoi from September 22-24.
Five directors will then be chosen to make their films under the supervision of Uproar Asia, the executive producer.
Final editing for each film will take place with technical advice from Discovery Networks Asia-Pacific in Singapore, in March 2010, and later will make their debut on the Discovery Channel series, "Eye on Vietnam."
All expenses for the production of films, plus training, will be covered by a grant from the Ford Foundation.
In addition, the best of the five, judged by an audience screening, will be recognized with an individual award.
The project is a collaboration between the Discovery Asia Channel, Uproar Asia, a Singapore based television documentary production company, and Vietnam's RedBridge TV& Film Productions.