Singer Doan Trang, or "Socola" (chocolate) to her fans, will take part in the Ryoichi Hattori Memorial Music Festival in Osaka, Japan starting this Thursday.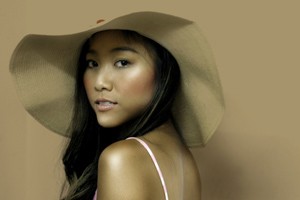 Singer Doan Trang
Onstage she will perform the song Socola along with Bang Khuang (musings) by Vo Thien Thanh and Ngau Hung Song Hong (Hong River impromptu) by Tran Tien.
"It will be my first time in Japan for a big music festival," Trang said.
"I must practice the songs and prepare outfits that are both modern and traditional. I will keep doing my best to present Vietnamese music to the rest of Asia."
Besides appearing on stage, "Socola" will attend a press conference for the festival and take part in a documentary by Japan Television.
The festival's organizers say they have invited more than 20 young Asian singers who have an influence on the youth of their respective nations to perform at the six-day music fest.