The Ho Chi Minh City Television (HTV) on Tuesday held a press conference on the release of a documentary film about Pham Xuan An, a Time magazine reporter and North Vietnamese secret agent who died in 2006.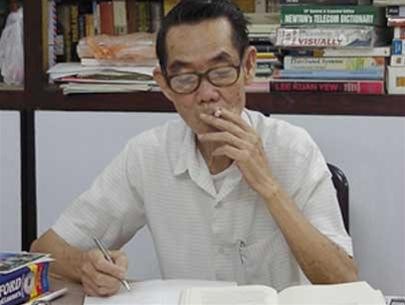 Former Time magazine reporter and North Vietnamese secret agent Pham Xuan An (File photo) 
"The legend of agent Pham Xuan An" is the biggest film ever made about the "perfect spy", 12 episodes, each lasting 20 minutes.

The film, which revives legendary moments of the incredible life of a secret agent and hero, alias "X6", promises to attract and entertain.

"It is not just a documentary about a secret agent, but also a series of flashbacks to the war and milestones [in the development of] Viet Nam's intelligence network", said a journalist upon seeing the flick.

The film was shot five years ago when Xuan An was still alive and is built from documents and images about the US invasion of Viet Nam which had never before been released.

Director Phong Lan brings to the audience the image of a brave and talented spy, a simple man in everyday life. When he's seen in his hospital bed, it's heart-wrenching.

Said Phong Lan, "When I approached An to make the film, he promised me he would provide three things: first, all information about the US, second, all information about all battles and historic milestones of the Vietnamese intelligence network, and, third, his own story. The first two things were accomplished. The third unfortunately could not be done due to his poor health at the time. The film's 12 episodes are all we can do to help him keep his promise".  
Related stories:
Pham Xuan An through the Eyes of Foreign Writers
The Double Life of Pham Xuan An
A Chat with the Author of "Perfect Spy"
The "Perfect Spy" Tops Bestseller List