Vietnam's film "Don't burn" was screened on March 4 in Havana to kick off the celebrations of the 45 th anniversary of the Organisation of Solidarity of the People of Asia, Africa & Latin America (OSPAAAL).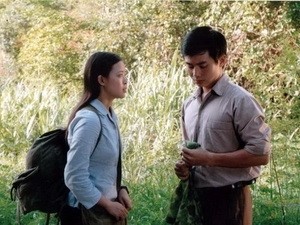 A scene in the film "Don't burn"
Along with this film, twelve films from the OSPAAAL Secretariat's member countries will be shown in succession until February, 2012 at the ALBA Cultural House in Havana.
Before the screening of "Don't burn", a short documentary on the solidarity and friendship between Cuba and Asian countries including Vietnam was presented, recalling images of President Ho Chi Minh and the fight for national independence of Vietnamese people.
Addressing the event, Vietnamese Ambassador to Cuba Vu Chi Cong said that "Don't burn" film is based on a diary written by a war doctor Dang Thuy Tram, a representative of Vietnamese youths during the war.
On the occasion, Ambassador Cong presented Alfonso Fraga, OSPAAAL General Secretary with a copy of "Diary of Dang Thuy Tram" which was published in Spanish by the Cuban Publishing House of Social Sciences.