Too confident and cocky is how most people describe the Vietnamese singer Duc Tuan after meeting him, but to him, being a professional international singer is a dream, which requires confidence in one's abilities.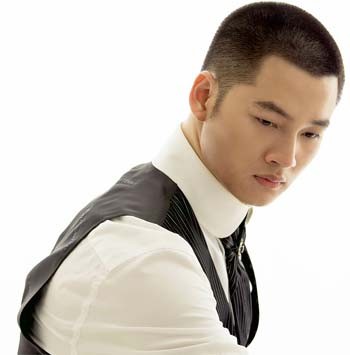 Duc Tuan dreams of performing on an international stage (Photo: SGGP)

From Lion King to Broadway

Being a huge fan of Walt Disney's Lion King, Tuan did not miss a chance to see the Broadway musical based on the Disney film.  
At the show, he was totally enchanted, not only by the music but also by the fantasy of musicals. 
On every return trip to the US, Tuan has spent his free time watching Broadway musicals. 
"Broadway made my style, from how to sing a song as a professional artiste to how to perform on stage," he said. 
Since 2005, Tuan has dreamt of recording a musical album.  
In feedback, he received a lot of positive recommendations and some doubts on the feasibility of his musical project.  
Some of his friends also warned him that musicals do not meet the taste of most audiences.  
Despite concerns, Tuan dared to carry out his project, even if it meant doing it alone.  
He said that though his upcoming album may only find a few fans, if those fans come to his music with a true respect and a passion in his music, it means a lot to him. 
Having a chance to meet a Vietnamese Canadian composer Ignace Lai, Tuan shared his idea and started to work with Ignance on the musical project.  
Ignace Lai is fond of musicals. He has composed two musicals and used Vietnamese folk music as central themes. 
When starting the project of Tuan, Ignace chose to remix classical songs used in musicals with the beats of modern genres like pop, electronic and new jazz. 
His vocal performance is also improving after learning and practicing with two foreign voice coaches, Jane Davidson and Marcin Brzezinski.  
His first musical album, The Broadway Album – Music of the Night, which features various popular classics, such as Memory (from Cats), Empty chairs at empty tables (Les Miserables) and Music of the Night (The Phantom of the Opera), will be in stores on July 29. 
The album also features some duets with the Vietnamese soprano Ngoc Tuyen and the Canadian soprano Genevieve Charest. 
The album took two years, at a cost of US$20,000. 
A desire to bring music abroad
On August 29, he will perform his songs live at the Saigon Opera House on August 29  
Duc Tuan will sing seven songs from his latest album and another seven songs from other musicals.  
He will be supported by 60 musicians from the HCMC Ballet Symphony Orchestra and Opera. 
Tuan will also work with conductor Paul Bateman and recording engineer Colin Boland. Both of them have worked and toured with artistes such as Sarah Brightman and Jessy Norman.  
Tuan also emphasized that his August concert will focus on the music and vocals of the singers instead of their physical performance.  
Besides the expensive July and August projects, Tuan also started another musical project which has cost $70,000.  
When talking to SGGP about working with international music experts, Tuan did not hesitate to say his dream was to perform on the world's biggest stages.  
To him, though it is a long way to go, he still dares to dream and loves the challenge of fulfilling that possibility.