The European Film Festival 2016 (EFF2016) will take place in Hanoi, Da Nang and Ho Chi Minh City from May 13-26.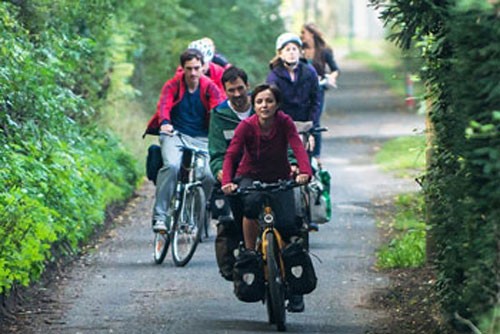 A scene in the German film "Hin und weg"
This 17th edition of the festival is also to highlight activities celebrating the annual European day which falls on May 9.
13 films in various genres from 13 different EU Member States, including children films, drama, romance, thriller, comedy and documentary will be screened during the two-week long event.
These movies have received success in their country of origin. Some of the films have won highly acclaimed national and international awards.
This annual cultural event aims at providing an in-depth portrait of Europe including its lifestyle, culture and tradition from East to West thus helping to enhance the mutual understanding among the people.
"The silver screen world has no borders. No passports or visas are required to take you from one country to another. Cinema has successfully shared diverse culture, people, histories and perspectives to audiences from across the globe for over a century. As the birthplace of cinematography and home to a number of prestigious international film festivals, Europe is renowned for its cinema heritage. By maintaining the presentation of European silver screen world in Vietnam, the European Union hopes to break down language and cultural barriers aiming to involve people from across the spectrum of the Vietnamese society. This cultural event is believed to be an excellent bridge to bring the people closer." said Head of the EU Delegation to Vietnam, Ambassador Bruno Angelet.
Found in 2000, the European Film Festival has become a prominent and anticipated annual cultural event Vietnam. It has established itself as a credible avenue to bring new and captivating aspects of European culture to the attraction of Vietnamese people, by showcasing films that would otherwise not be shown in Vietnamese commercial cinemas.
The European Film Festival 2016 will take place at National Cinema Centre in Hanoi on May 13-22; at Le Do Cinema in Da Nang from May 14-23; at Cinema 3, CineStar in HCM City on May 15-26. All films will be screened in their original languages with English and Vietnamese subtitles.