An exhibition honoring women and female reporters opened at headquarter of the Vietnam Journalists' Association in Hanoi on March 6.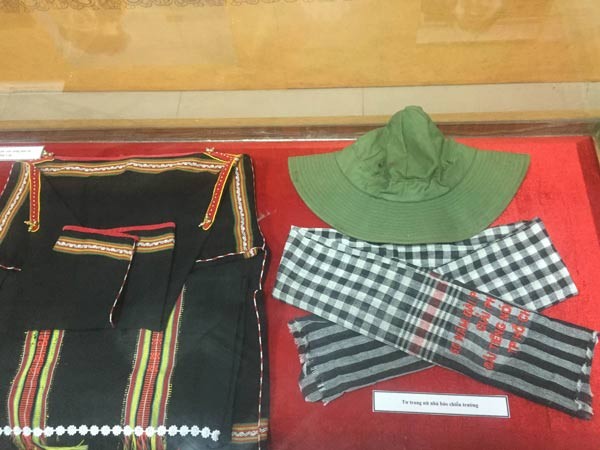 Female reporters' clothes in the anti-American Resistance War,
The event display about 500 objects and materials honoring female reporters' outstanding contribution to the national history and their important role in the family and society.
The exhibiton aims to celebrate International Women's Day (March 8), the 1977th anniversary of the Hai Ba Trung (the two Trung Sisters) uprising and the 12th National Women Congress.
The event is also one of the activities of the 2017 National Press Festival themed "Vietnamese press accompanies national renewal" which will be held from March 17-19 in Hanoi.