A photographic exhibition entitled "Australia – Land of Contrast" will be held in Ho Chi Minh City from Feb. 20 to Feb. 27, featuring pictures taken by Australian photographers, the Australian Consulate General has announced.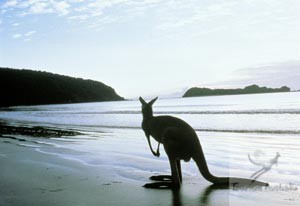 A photo by J.B. Anderson for this exhibition (Photo: Courtesy of Australian Consulate General)
The exhibition, which will be open free to the public at the Youth Cultural House in Dist. 1, will conclude the Australian Consulate General's cultural program celebrating the 35th anniversary of the establishment of diplomatic relations between Australia and Vietnam.
The exhibits show a collection of Australian images, ranging from familiar City Scapes such as the Sydney Habour Bridge and Melbourne architecture to the very unique Australian outback and breath-taking Australian coastline. Australian icons such as the kangaroo, Sydney Opera House and Uluru are not missed in this exhibition.
The Australian Consul General in HCM City, Mr. Graeme Swift, says, "We are very pleased to be able to bring to HCMC residents an opportunity to enjoy the mystery, vastness and splendour of Australia through this special photographic exhibition.
"The exhibition presents an Australia with wide open spaces, stretching from red desert to lush green forest. An Australia with spectacular natural wonders, as well as modern and unique architecture," he adds.
The week-long exhibition includes 38 pictures selected from top Australian photographers such as Steve Parish, J.B. Anderson, Chris McLennan, H.W. Ziegler, Nick Rains and Barry Skipsey.