The event showcases more than hundreds of objects, including 95 ancient maps, 4 atlases, and 102 other documents in traditional Chinese, Vietnamese and French languages issued from Vietnamese feudal states and the French colonial empire in the Indochina countries from the 17th to the early 20th century; firmed Vietnam's sovereignty over the Hoang Sa and Truong Sa archipelagos & collected by local and foreign researchers and scholars.

There are also images of the "Le khao le the linh Hoang Sa" (Feast and Commemoration Festival for Hoang Sa Soldiers) ceremony in Ly Son island district in the central province of Quang Ngai, daily activities of people in Truong Sa, the Atlas Universel map drawn by Belgium cartographer Phillippe Vandermaelen (1795-1869) founder of the Belgium Royal Geographical Society.
The event is part of a public communication campaign to raise awareness among people, especially the youth, of Vietnam's authority over the two archipelagos, as well as the importance of protecting the national sea and islands sovereignty.
The display will run until August 10.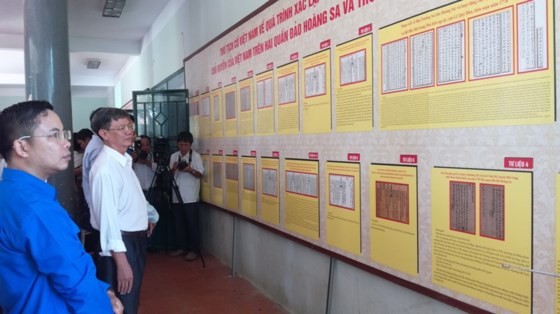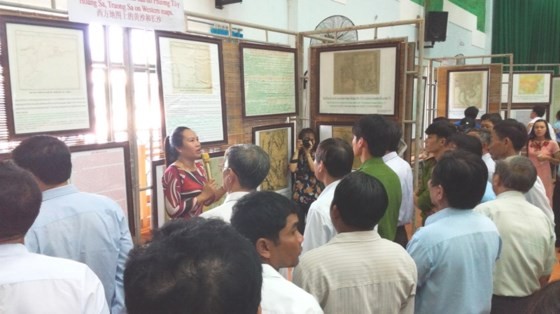 The display attracts many viistors. (Photo: Sggp)