An exhibition titled "Vietnam's Hoang Sa, Truong Sa – Historical and Legal Evidence" displaying historical maps, documents and photographs on the Hoang Sa (Paracel) and Truong Sa (Spratly) archipelagoes opened at the Southeastern Armed Forces Museum Military Zone 7 in Ho Chi Minh City on January 7.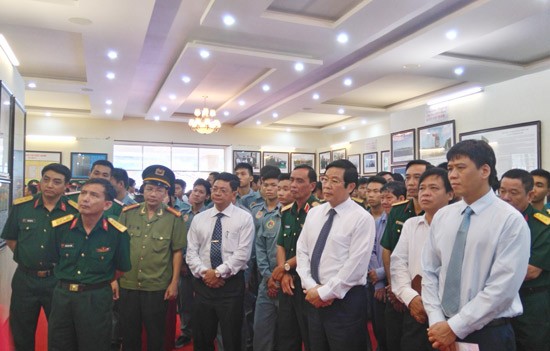 HCM City leaders at the exhibition's opening ceremony (Photo: Sggp)
The event showcases nearly 100 maps affirming Vietnam's sovereignty over Hoang Sa and Truong Sa archipelagos collected by local and foreign researchers and scholars.

Addressing the opening ceremony, Minister of Information and Communications Nguyen Bac Son said the exhibition is historical evidence affirming Vietnam's sacred and inviolable sovereignty over Truong Sa (Spratly) and Hoang Sa (Paracel) archipelagoes.

The event is part of a public communication campaign to raise awareness among people, especially the youth, of Vietnam's authority over the two archipelagos, as well as the importance of protecting the national sea and islands sovereignty and territorial integrity.

The exhibition, co-organised by the Military Zone 7 High Command and the Ministry of Information and Communications, runs until January 21.