The year of the Rooster – a symbol for kindness, hard work, humility, and fulfillment – and its beauty is presented at an exhibition in Hanoi Studio Gallery on January 9-19.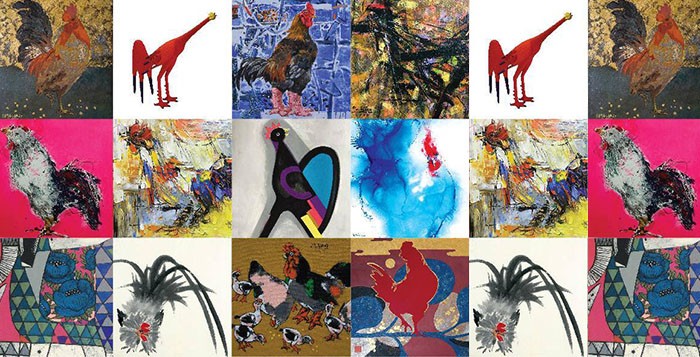 The "Spring 2017" exhibition
The event themed "Spring 2017" displays paintings by 13 artists, Thanh Chuong, Le Van Anh, Hoang Nghia Hiep, Pham An Hai, Vu Dinh Tuan, Mai Xuan Oanh, Nguyen Van Duc, Trinh Vu Hieu, Luu Chi Hieu, Dang Anh Viet, Tran Nhat Minh, Nguyen Quoc Trung and Le Tran Hau Anh.
Meanwhile, 60 exhibits featuring the image of the Rooster are taking place in "Dau Dome" exhibition at Hang Da Gallery in Hanoi from January 13-23.
Art works featuring the image of Rooster consist of paintings using different materials, such as oil paint, lacquer, acrylic, pastel, ink on canvas, paper, Do paper, silk; torn paper paintings; and ceramic works such as ceramic plates, vases, statues that were in pottery villages, Bat Trang and Huong Canh.
More than 20 painters joined the exhibition, including Nguyen Quoc Thai, Nguyen Quang Thieu, Do Dung, Le Thiet Cuong, Tao Linh and others.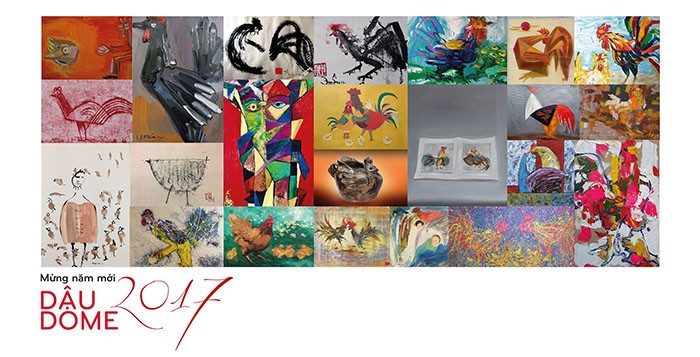 The "Dau Dome" exhibition