Family movie days celebrating the International Children's Day (June 1) will be held at BHD Star Cinema in Ho Chi Minh City from now until June 2.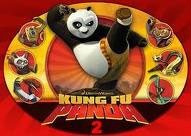 Kung fu Panda 2
Hollywood cartoon blockbusters including Kung fu Panda 1, Madagascar 2, and Ice Age 3 will be screened during the event.
Tickets are priced at VND40, 000.

The first 400 cinema-tickets sold for Kung Fu Panda 2 in 3D on Children's Day will receive an invitation to join a kids' party at 5 p.m. in the cinema complex on Floor 4, Maxi Mark Supermarket, 3C, 3 Thang 2 Street on June 1.

The party will include circus performances, meeting with famous artists, photo sessions and many gifts.