To mark the occasion of Dutch Cultural Week, pianist Monique Copper from The Netherlands will give a solo recital at the Ho Chi Minh City Conservatory of Music next Tuesday.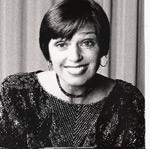 Dutch renowned pianist Monique Copper
The distinguished pianist will introduce works by Chopin, Debussy, Bartok, Eldering, Kurtag and Bielawa to the Vietnamese community.
Monique Copper was born in Leiden and grew up near Zutphen, which is in the eastern part of the Netherlands.  Monique studied at the Utrecht Conservatory, and it was here that she gained her solo diploma. 

Since then Monique has completed international recital tours in Europe, South America, Asia and the USA.  She is a member of the ASKO Chamber Ensemble and the Orgella Quartet in Amsterdam.
The pianist frequently performs at home and abroad both as a soloist and with ensembles, often playing debut performances of her new pieces. 

In her career, she has worked with many artists, writers and composers to create new compositions that were performed in Dutch, English, French and German.

Monique Copper is well-known for successful performances at home and abroad with productions such as Francis Poulenc's, Babar and Claude Debussy's, Boîte à joujoux.  It will be a delight to see what Monique has in store for Ho Chi Minh City next week.