A festival themed "95 Years of Growth and Development of Cai Luong" will be held on January18 by the People's Committee of Tien Giang Province.
It will showcase Southern Vietnamese Opera and mark the 84th anniversary of the founding of the Vietnam Communist Party.
In the past time, My Tho city ever was a city center of western provinces, thus, My Tho was considered as a cradle of Cai Luong with many famous artists at that time.
This one-day festival will be divided into three segments.
Don Ca Tai Tu Nam Bo, recognized as a representation of cultural heritage by UNESCO, will be performing southern traditional music in the opening reception with displays of over 250 artifacts, documents, costumes and musical performances.
A seminar titled "Tien Giang with Cai Luong" will be held in the second segment where over 100 artists and art researchers from across the country present their work.  Child of Tien Giang, Prof. Dr. Tran Van Khue will be attending as Chair of Seminar.
A performance titled "Tien Giang – A Cradle of Cai Luong" will take place that evening in the third segment of the program.  Covers of famous songs, such as "Doi Co Luu" and "To Anh Nguyet" will be performed by Bach Tuyet, Le Thuy, Minh Vuong and Vu Luan.
Tien Giang Province will also present honoraries for 30 local artists contributing to Cai Luong.
The program was organized by the Department of Culture, Sports and Tourism, Tran Huu Trang Theater, Ho Chi Minh City Museum and Ho Chi Minh City Television.
Cai Luong, a traditional form of opera in South Vietnam, originated in 1919 in My Tho. The first song was "Da Co Hoai Lang" by Cao Van Lau.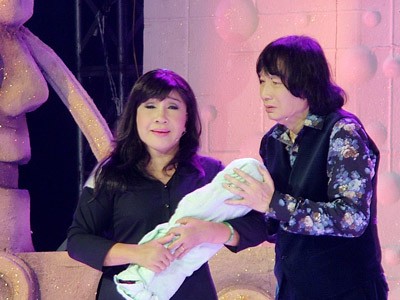 "To Anh Nguyet" song