The Long Bien Bridge Memory Festival opened on the iconic Hanoi landmark October 10 to mark the 999th anniversary of Thang Long - Hanoi.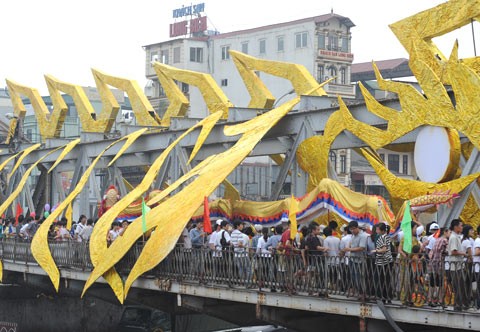 Visitors at the Long Bien Bridge Memory Festival (Photo: Vnexpress)
The two-day event features an exhibition of photos of the over-century-old steel bridge divided into 12 decades from 1890 to 2009, traditional music, and costume shows by foreign and domestic artists.
It also has on display 100 paintings by Vietnamese and foreign artists in an exhibition titled Long Bien Bridge Memory.
The 1,682-meter bridge was built by the French in 1903.