A film week to celebrate the World Environment Day (June 5) is being held at BHD Star Cinema at Maximart supermarket in Ho Chi Minh City from April 17 to 22.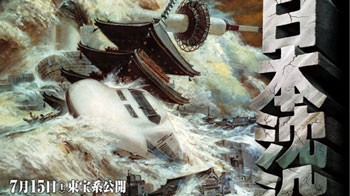 A still from the 'Japan Sinks'

The event also aims to support Japanese disaster victims.

The films include 'Haeundae' (Deadly Tsunami), 'The Host' (Gwoemul) of Korea; 'China's Aftershocks' (the Great Tangshan Earthquake) which won the Best Picture at the 2010 Asian Movie Awards; 'Japan Sinks' which won the Best Visual Effects at the Asian Movie Awards in 2007 and '2012' an American science fiction disaster film.

Five percent of the ticket sales will support the Japanese disaster victims.

Tickets are VND 40,000 each and available at 3-3C, 3/2 Street in District 10.