A film week for teenagers celebrating the life of late President Ho Chi Minh was launched on May 5 in the cultural centre of Ho Chi Minh City's District 6.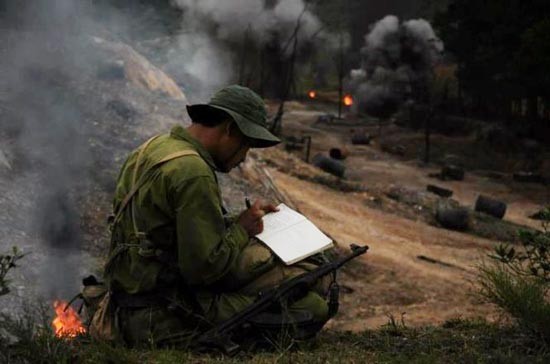 A scene in Nhung nguoi viet huyen thoai (The legendary makers)
The event is a part of the 2015 "Youth Journey for the Homeland's Sea and Islands" held from May 6 -17 by the Ho Chi Minh Communist Youth Union and the Navy High Commander on the occasion of the 125 th birthday anniversary of the national hero.
The film week is being held across the country, with screenings of films featuring the revolutionary struggle of Vietnam and the life of the late president, namely "Ho Chi Minh: Portrait of a Man", "Ho Chi Minh in Hong Kong" and "The Legend Makers", among others.
The event aims to promote national pride in teenagers and encourage them to study and follow late President Ho Chi Minh's moral example.