A fine arts exhibition on General Vo Nguyen Giap opened at Vietnam Military History Museum.in Hanoi on April 27.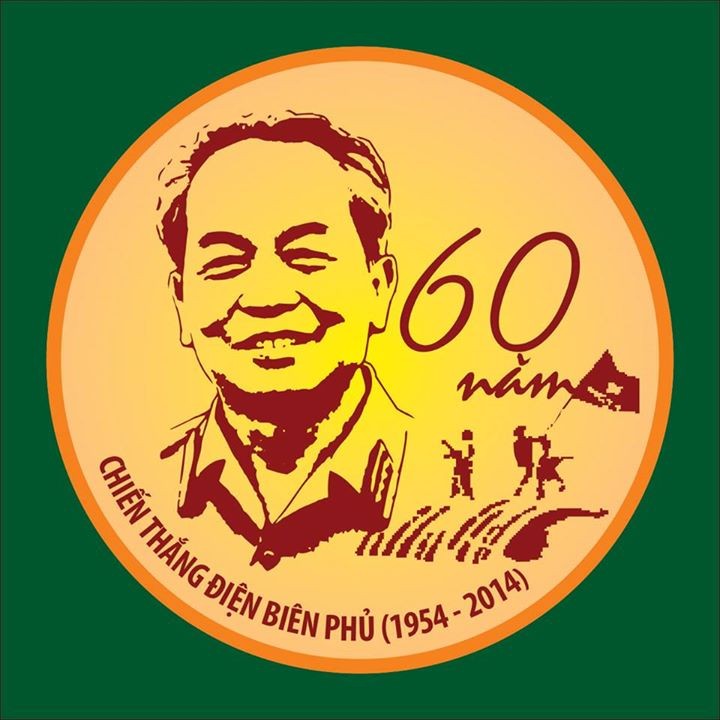 A badge with General Vo Nguyen Giap's image.
The display themed "General Vo Nguyen Giap through fine art works" presents to viewers photos shot by journalists Tran Hong and Nguyen Dinh Toan, oil paintings by Dang Xuan Hung, lacquer paintings by Nguyen Van Tuan, propaganda posters by Ha Huy Le, a portrait of General Giap made from 60,000 matches by artist Ngo Thi Thuc
There is also a set of six objects, including a gold-plated copper bust of the General; a badge with the General's image; badges with image of the 60th Anniversary of the Dien Bien Phu Victory , a cannon bullet shell carved with the image of the Dien Bien Phu battle, a gold-plated copper art work of General Vo Nguyen Giap and the Dien Bien Phu Victory, and a book titled "Heroes on A1 Hill" (the most famous battle of Dien Bien Phu site).
One of the highlights is a statue mold by silicone rubber of General Vo Nguyen Giap.

The event will run until May 10.