The Finland Embassy opened its Film Week at the Hanoi Cinematheque April 28.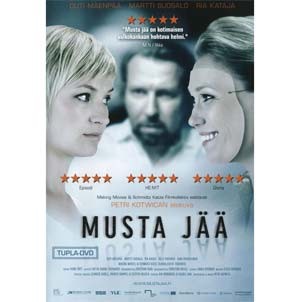 The movie Musta Jaa talks about a love triangle between two women and a man.
All five films are in Finnish with English subtitles. Headsets for Vietnamese interpretation are available.  
The film week will run from 28 April to May 2. Entrance is free. 
The five movies are: Musta Jaa (Black Ice) by director Petri Kotwica, Rukajarven Tie (Ambush) by Olli Saarela, Juha by Aki Kaurismaki, Aideista parhain (Mother of Mine) by Klaus Haro and Kalteva torni (The learning tower) by Timo Koivusalo.
Black Ice is a suspenseful drama about an unlikely relationship between two women. The story takes place in and around Helsinki. The main characters, Saara, 40, and Tuuli, 25, are thrown into a love triangle with their lecturer Leo. Through plans, tricks and passion, the movie relays the views from all three characters. 
Aki Kaurismaki's Juha is a silent film about a love triangle involving a woman and two men. The original story took place in the 18th century and revolved around a former servant girl, Marja, who is married to a plain and older Juha, but is in love with a Russian salesman and 'Casanova' Shemeikka. Kaurismaki's story is set in the late 1970's.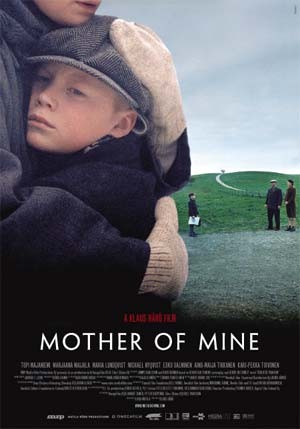 Aideista parhain
The most touching movie is Mother of Mine. The movie opens with "Remember the war, Mother? Remember how it all started?" War breaks out and nine-year-old Eero's father is killed at the front. Widowed and broken by grief, Eero's mother is unable to look after her son. She sends him to Sweden, a neutral country untouched by the war.
Life in a foreign country does not, however, go well for Eero, who struggles to adapt to Swedish family life. After numerous misunderstandings with his foster family, he settles down. Come the end of the war, he must return to Finland and relive the past with his dying mother.