The fourth Da Nang International Fireworks Competition 2011 kicked off last night with spectacular displays by three teams from England, South Korea and Vietnam in the central city of Da Nang.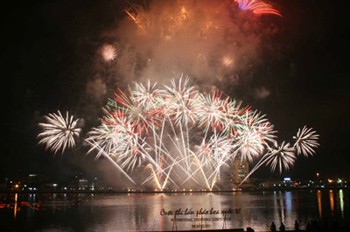 The fireworks display by Vietnam (Photo: SGGP)
The theme of this year's competition is "The Sparkling Han River."
At 8:35 pm, thousands of people flocked to the banks of the Han River to enjoy the 22 minutes display by English Jubilee Fireworks team, which has 25 years experience in firework displays.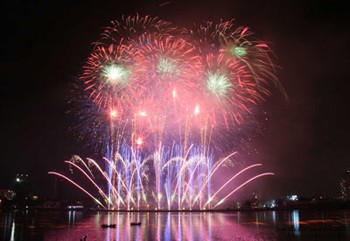 The fireworks display by England (Photo: SGGP)
At 9:25pm, the South Korean Hanwha held a 24-minute display followed by the Da Nang Fireworks team.
The two other teams Parente Fireworks A&C SNC from Italy and Panda Fireworks from China will hold their displays tonight.
In addition to the firework displays, a series of art performances, fireworks photo exhibitions and water sports are being held during the two days of the competition.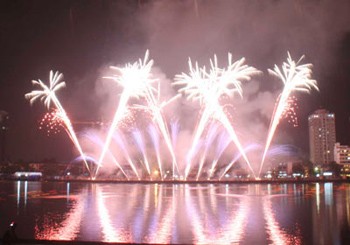 The fireworks display by South Korea (Photo: SGGP)