Binh Duong Province's Ceramic Association August 26 announced that it will hold the country's first Ceramic and Porcelain Festival on September 8 – 9. The festival aims at marking the 65th August Revolution, the National Day on 2nd September and the 1,000th years of Thang Long – Hanoi.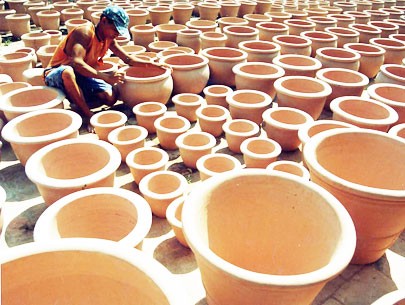 Vietnamese ceramic products will be the highlight of the Ceramic and Porcelain Festival in the southern province of Binh Duong within two day in September.
To date, there are 17 trade villages and 50 businesses registered to take part in the festival, which will be held in the southern province of Binh Duong.
There are 10 works will be displayed at the event, which registered to take part Guinness Ceramic record including "Chen Ngoc Van Lang" (Van Lang pearl cup), "Cup Sen vang" (Lotus Gold Cup).
The domestic ceramic trade villages and regional countries as China, Japan, Korea, Laos or Cambodia will display their typical ceramic products. Collections of ancient ceramic items from Dinh, Le, Ly, and Tran dynasties will be on showcase at the event.
The festival will be organized by the People's Committee of Binh Duong province and the Ministry of Culture, Sports and Tourism.