The Windsor Plaza Hotel is showcasing Ho Chi Minh City's first-ever pure crystal Christmas tree to celebrate the coming holidays.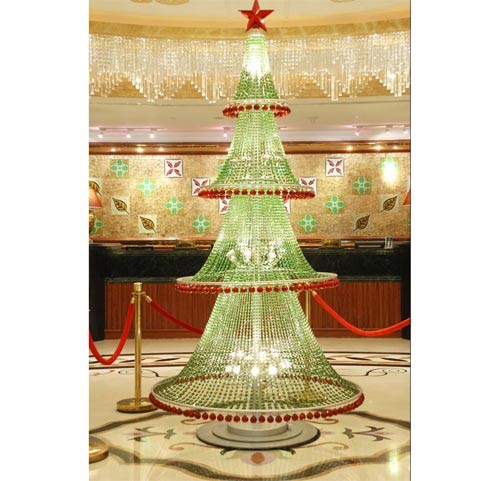 Ho Chi Minh City's first crystal Christmas tree is on display in the Windsor Plaza Hotel during the holidays (Photo: Courtesy of Windsor Plaza Hotel)
The tree, which measures three meters tall and two meters wide, is made of 10,000 colorful crystal balls. 
It has four tiers of stringed green crystal beads surrounded by ornaments of sparkling red.
 
Reaching the ceiling, the tree is also topped with a bright red star and is lit from within to create a shimmering mosaic of colors as each gem carries festive reflections across the expanse of the lobby.
 
A regal display of dazzling jewels creates a vibrant mosaic of light around the tree.