Overseas Vietnamese held the first Hung Kings festival in Berlin on April 9 to commemorate the legendary founders of the nation in Vietnamese history.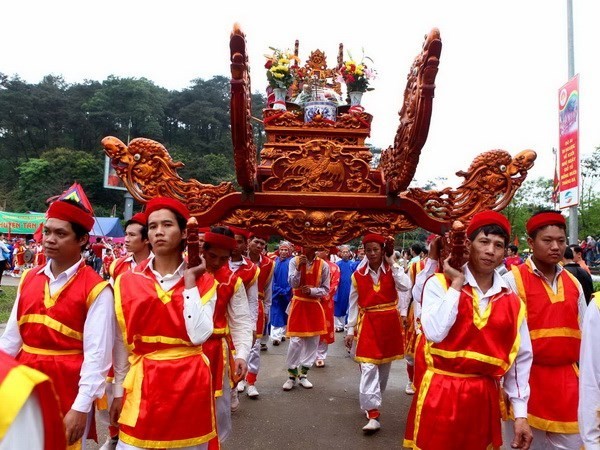 A palanquin procession at Hung Kings festival - Illustrative image (Source: VNA)
The event was attended by representatives of the Vietnamese Embassy in Germany, more than 20 associations and some 300 Vietnamese living in Germany.
Vietnamese Ambassador to Germany Doan Xuan Hung emphasised the importance of Hung Kings festival to preserving the tradition and culture of Vietnam.
He affirmed that it was one of the biggest Hung Kings festivals organised by overseas Vietnamese across the world.
During the festival, participants enjoyed traditional rituals, art performances and Vietnamese food.