The first Vietnam Movie Day featuring free screenings, seminars and discussions between artists, film producers and moviegoers, will be held nationwide on March 15.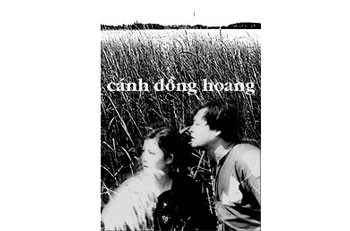 Vietnamese old famous film titled Canh dong hoang (Desolate field) will be screened on this ocassion.
The date was chosen in honor of an ordinance signed in 1953 by the late President Ho Chi Minh to establish the country's Movie and Photography Department.
A series of cultural activities is also taking place in the lead-up to Vietnam Movie Day, including screenings of famous Vietnamese movies dating back to 1953; a competition related to the history of Vietnam's movie industry; and seminars on the integration of Vietnamese films into the global movie sector.
These activities are scheduled to take place in Hanoi.
A seminar on encouraging the development of local scriptwriters and artists, meanwhile, took place in HCMC on March 10. A similar event is set for Hanoi on March 15.
The movie day is also a precursor for the upcoming Canh Dieu Vang (Golden Kite) awards on April 14 in Hanoi, an annual event which honors Vietnam's best filmmakers.
Vietnam Movie Day is regarded as a significant event to showcase the achievements of the local movie industry and honor outstanding contributions of artists in bringing Vietnamese films to the world.
In HCMC, free screenings of famous Vietnamese movies will be held at cinemas including Thang Long, Fafilm, Cinebox and Tan Son Nhat from March 13-15.