French ballet dancers from the Opéra de Paris Theater will give a performance at the Hanoi Opera House on October 10.

Dorothée Gilbert and Stéphane Bullion, lead stars of the Opéra de Paris Theater will be joined by dancers from the Vietnam National Opera and Ballet dance group.

The show is being choreographed by Jean-Paul Gravier and Bertrand d'At, Director of the National du Rhin Theater.

The program will present to audiences extracts from popular ballet dances including Vietnam's "My Chau's wedding".

Dorothée Gilbert, 28, began her ballet training in 1990 at the Conservatoire de Toulouse. She entered the Paris Opera Ballet School in Nanterre in 1995. She was promoted to coryphée in 2002 and première danseuse in 2005. She was made an étoile, the highest rank, in a performance in "Casse-Noisette" (The Nutcracker) by Rudolf Nureyev in 2007. She received the Prix AROP in 2002, the Circle Carpeaux in 2004, the Ballet 2000 in 2006, and the Leonid Massine Award in 2006.

Stéphane Bullion, 31, started dance at age eleven and entered the Paris Opera Ballet School in 1994. He joined the corps de ballet in 1997. He became Coryphée in 2001 and Premier danseur in 2007. He was appointed Etoile in 2010 after his performance as Solor in Rudolf Nureyev's version of La Bayadère.

Tickets for the show are priced from VND200,000 to VND700,000 and  available at L'Espace, 24 Trang Tien Street, Hanoi.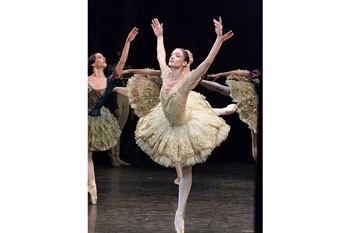 Ballet dancer Dorothée Gilbert (Photo: File)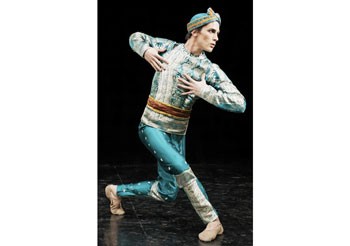 Ballet dancer Stéphane Bullion (Photo: File)