French jazz band Evry Jazz Vocal will perform at the Institute for Cultural Exchange with France (Idecaf) on December 6 at 3pm.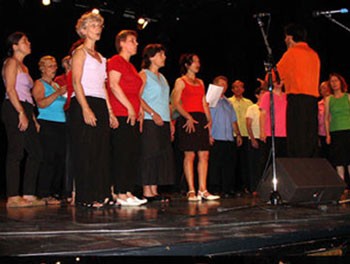 The Evry Jazz Vocal
The band will perform 21 famous Vietnamese love songs, including Em den tham anh mot chieu mua (Coming to see you in a rainy afternoon), Khong con mua thu (the autumn is over), Cung mot kiep hoa (Sharing a poor fate) and international masterpieces Syracuse, Li'l Darlin', Yesterday, Night and Day, Mon mec à moi and others.
The band has thrilled music lovers in many countries around the world with their unforgettable melodies. The band has also introduced audiences to may different music styles from different cultures.
Free tickets are available at Idecaf, 28 Le Thanh Ton Street in Ho Chi Minh City.