French conductor Olivier Grangean and violinist Maryvonne Le Dizeswill will share the stage with the HCM City Symphony Orchestra in a concert performance on Monday as part of a cultural cooperation program between France and Viet Nam.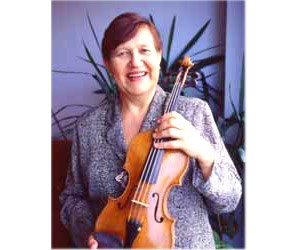 Violinist Maryvonne Le Dizés will perform in a concert in Ho Chi Minh City
The artists will perform Mozart's Concerto No.5 and Schubert's Symphony No.3
Olivier Grangean, the conductor of a youth orchestra, was awarded with the first prize of Tokyo International Competition, launched in Tokyo by the International Yehudi Menuhin Foundation (IYMF) in 1991.
Violinist Maryvonne Le Dizés is the first woman to win the prestigious Paganini de Genes Grand Prix and the first prize of a competition held in the Conservatory of Music in France.