A French book exhibition presenting about 2,500 books published by France's largest publishing houses Hachette and Interforum is being held at the Xuan Thu bookstore in Ho Chi Minh City, aimed at celebrating French National Day (July 14).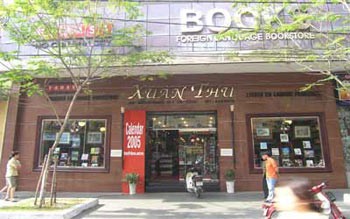 Xuan Thu bookstore
Many new prints with updated information on different subjects including language, tourism, literature, general knowledge, dictionaries and others are on display. These books are being offered at a 10% discount during the exhibition.
The Fahasa Book Distribution Corporation of HCMC, organizer of the exhibition, has also offered 10 scholarships worth VND 500,000 each to students of HCMC's University of Pedagogy. The display will last to July 21.