'French Week' opened in Da lat flower city on December 9 with a map exhibition featuring the formation and development history of Da Lat in the Central Highland Province of Lam Dong, to mark 40 years of diplomatic ties between Vietnam and France.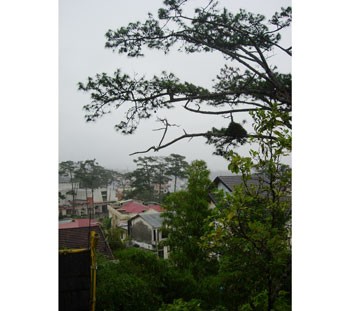 Da Lat City (Photo: KK)
The event is being organized by the People's Committee of Lam Dong Province and the French Embassy in Vietnam, also to mark the 120th anniversary of Da Lat City, which was built by the French in the late 19th century.
The exhibition displays 40 maps and hundreds of photos and documents of the resort town. They were selected from the 200-page catalogue on Da Lat City collected in France, Vietnam and Japan by representatives of École Française d'Extrême Orient (French School of the Far East).
The week also includes cultural activities such as a French film festival, photo exhibition on Da Lat by French photographer Sebastien Laval, a concert, and an introduction of the book 'Plague and Cholera' by Patrick Deville.
The book 'Plague and Cholera'  tells the story of Swiss-French doctor Alexandre Yersin, who was credited in Vietnam for finding Liang Biang plateau, a famous site in Da Lat City, in 1893, and founding the Medical School of Hanoi in 1902.
The French Week in Da Lat will run until December 15.