An exhibition of 50 woodblock prints by German artist Christiane Baumgartner will take place at the Goethe-Institute in Hanoi from September 8-30.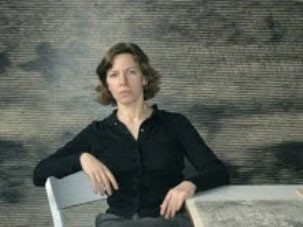 German artist Christiane Baumgartner
The German graphic artist Christiane Baumgartner has been granted a scholarship by the Cultural Foundation of Saxony and the Goethe Institute in Vietnam. Accordingly, she will travel to the capital for three months from September 1 to carry out her project, take part in exchanges with local artists and hold a week-long workshop at art universities in Hanoi, Hue and Ho Chi Minh City in October and November.

In addition, the German artist and Vietnamese artist Pham Khac Quang will give a lecture on woodcut art which has a centuries-old tradition in both Germany and Vietnam, at the Goethe-Institute in Hanoi.

Christiane Baumgartner has become known internationally for her large-scale innovative woodcuts. She has studied traditional wood carving and shared her experience on the wood-engraving art with young artists.

Baumgartner studied at the School of Visual Arts in Leipzig from 1988 to 1994 and at the Royal College of Art in London from 1997 to 1999. She has been honored with many awards. Her works are in museums in Leipzig, Vienna, London, New York and Amsterdam.