German Culture Week will be held in April and May to kick off the visit of the soon to be President of the Council of the European Union, and current German President, Horst Koehler.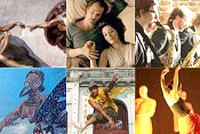 German Culture week will be held in April and May in Viet Nam.
This is the first time that a program presenting German culture has been organized in Viet Nam. "In our opinion it is an investment, and its profit is the Vietnamese people's impression of images of Germany and its people and culture." German Ambassador in Viet Nam, Christian Ludwig Weber Lortsch said.
The event will open with "The Creation" by Austrian Joseph Haydn at the Ha Noi Opera House from April 6-7 and at the Ho Chi Minh City Conservatory of Music on April 11-12 under the baton of German conductor Linda Horowitz. The performance is being put on by more than 200 Vietnamese and Germans.
Additionally, a ballet entitled Mot ngay (One day) by Vietnamese choreographer Tran Ly Ly will be performed at the Ha Noi and HCMC Opera Houses on May 9, 10, 12 and 21.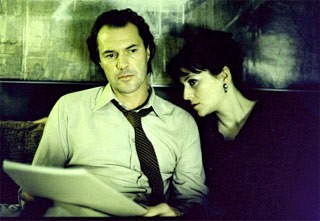 A scene in film Das Leben der Anderen
There will also be a series of jazz shows including artists of both countries in HCMC, Hoi An, Da Nang, and Ha Noi on April 13, 14, 15, and 20. Vietnamese young people will also enjoy an outdoor hip-hop performance in Ho Tay (West Lake) Water Park in Ha Noi on April 28.
12 Germany films including Das Leben der Anderen (The Lives of Others), which won the Best Foreign Language Picture Oscar for 2006 by director Florian Henckel von Donnersmarck, Four minutes by Chris Kraus, Red Parrot by Hans Christian, and more will be screened at the Goethe Institute and Cinematheque in Ha Noi in April and May. Renowned German director Detlev Buck will travel to Viet Nam for an exchange with Vietnamese audiences.
The play Der Besuch der Alten Dame (The Visit of the Old Lady) by Friedrich Dürrenmatt, a Swiss author and dramatist, which was debuted at the Ha Noi Opera House in November will be performed at the Hong Ha Theater in Ha Noi on April 21, 22, 24 and 25.